Overview
Aster RV is a part of the DM Healthcare chain, established to provide world-class, patient-centric centres, driven by medical innovation and culture of excellence. The state-of-the-art super speciality hospital is 250 bedded and offers comprehensive primary care to quaternary care services, with centres of excellence in Cardiac Sciences, Neuro Sciences, Gastro Sciences, Orthopedics, Organ transplantation, and minimally invasive surgeries backed by high-end critical care and emergency medicine. Aster RV has best in class infrastructures and technology like Biplane Cath lab, Intra operative MRI and Da Vinci Robot. Aster RV also has a 53 bedded ICU.

Aster RV is committed to offering care and compassion to our patients with advanced facilities by creating a positive ambience to heal. In a nutshell, Aster RV stands out from the rest of the peer hospitals on the hospitality front.
Address
CA-37, 24th Main, 1st Phase, J.P.Nagar
Bengaluru, Karnataka, 560078
Why Choose Aster RV Bangalore
We have a unique portfolio to serve the needs of patients in Primary, Secondary, Tertiary, and Quaternary Care, Pharmacy, Diagnostic Labs, and Digital Health. Our wide-ranging services make us accessible to each patient who walks through our door.
Aster Hospitals have been a long-time pioneer in personalized health care. Our well qualified, compassionate, experienced, and trained nurses, technical team, and support staff provide the best circle of care. This ensures high standards of care delivered to you with a human touch for you to get well soon.
Good clinical outcomes start with the right diagnosis. Our multi-disciplinary approach does just that. Our team of specialists will listen to your needs, evaluate your condition and collaborate with different specializations on complex cases, to come up with the right treatment plan. Patients are provided with multiple treatment options, the most suitable of which is arrived at after through a cross-function, cross-specialization committee such as the Tumour board that decides the best course of action.
In these unprecedented times, your safety is our prime concern so, that is why we adhere to strict infection control protocols to make your every visit safe and stress-free.
We adhere to ICMR and WHO mandated guidelines-
Surfaces and equipment are thoroughly cleaned and disinfected regularly
We clean our waiting rooms frequently.
Our exam, procedure, treatment, and operating rooms are cleaned and disinfected frequently, including before and after each patient
Alcohol-based hand sanitizer is available at all touchpoints
At Aster RV Hospital, we provide professional, transparent, and hassle-free service. Our dedicated team of international coordinators assists overseas patients seeking a consultation, a second opinion, or medical treatment.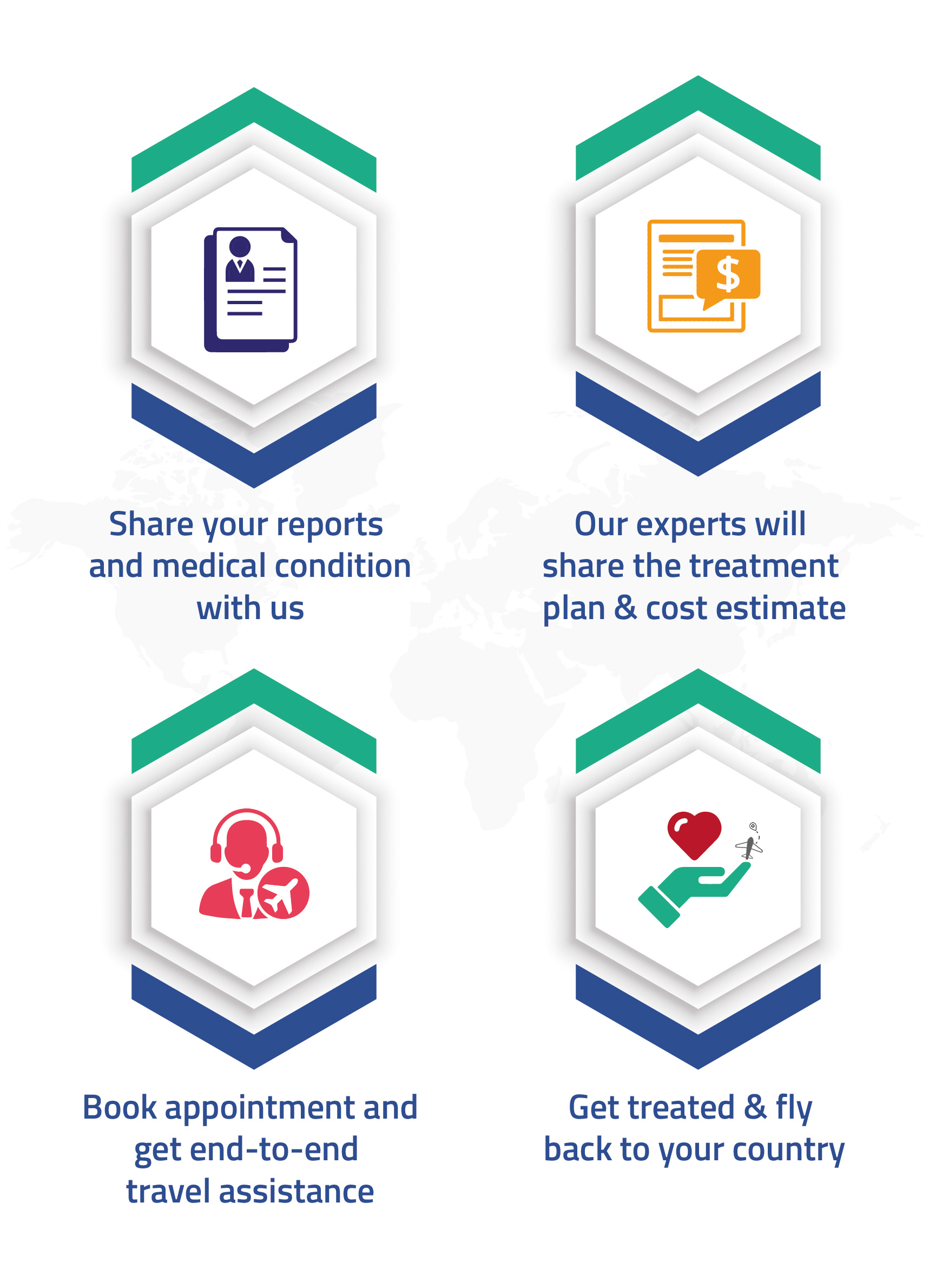 Places Nearby
While you are undergoing treatment at Aster, there is no reason that you cannot explore nearby attractions. Below are some of our must-visit recommendations.
Kempegowda International Airport
Approximate Travel Time: 85min
Bangalore City Railway Station
Approximate Travel Time: 40min
Approximate Travel Time: 5min
JP Nagar 2nd Phase Bus Stop
Approximate Travel Time: 3 min