Overview
When it comes to oncology, Aster International Institute of Oncology at Aster Whitefield Hospital offers the best cancer treatment in Bangalore. Our specialists provide a wide range of care options tailored to each patient's individual needs.
Amongst all the cancer hospitals in Bangalore, we are known to have the most advanced cancer treatment technology available and the most experienced doctors and nurses.
Several specialized cancer therapies are offered to patients at Aster International Institute of Oncology, Whitefield in Bangalore, including Immunotherapy, Targeted Therapy, Stem Cell Transplant/ Bone Marrow Transplant, Endocrine or Hormonal Therapy, HIPEC, PIPAC and Nuclear Medicine. Also including best-in-class Radiation Therapy technologies such as Intra Operative Radiation Therapy (IGRT) and Image- Guided Radiation Therapy in order to provide best treatment outcomes.
Our team of oncologists, radiologists, and other experts work together to provide comprehensive care for cancer patients. We also provide genetic testing, counseling, and support services for patients, in addition to our cutting-edge cancer treatments.
We believe, Early Diagnosis offers better cure. Hence Diagnostic Services we offer range from PET CT, Mammography, Ultrasound, and MRI scans to diagnose cancer. Additionally, we have highly advanced Histopathology Laboratory which helps with Pathological diagnosis in no time Depending on the results of these tests, our team of experts creates a customized treatment plan for each patient.
There is no doubt that the patient is the center of care at our hospital. The team works together to develop a personalized treatment plan that takes into account the patient's medical history, lifestyle, and goals. The team also provides support and education to the patient and their family.
We provide a tailor-made comprehensive cancer care to patients; and their families also benefit from the services offered at Aster Whitefield Hospital by coping with the physical, emotional, and financial strains associated with the disease.
To our sublime pride, Aster International Institute of Oncology at Aster Whitefield Hospital is committed to providing the highest quality of care and the latest treatments. This is to give patients the most promising chance of recovery. We are true partners in the fight against cancer and provide vital resources and support to those affected by the disease.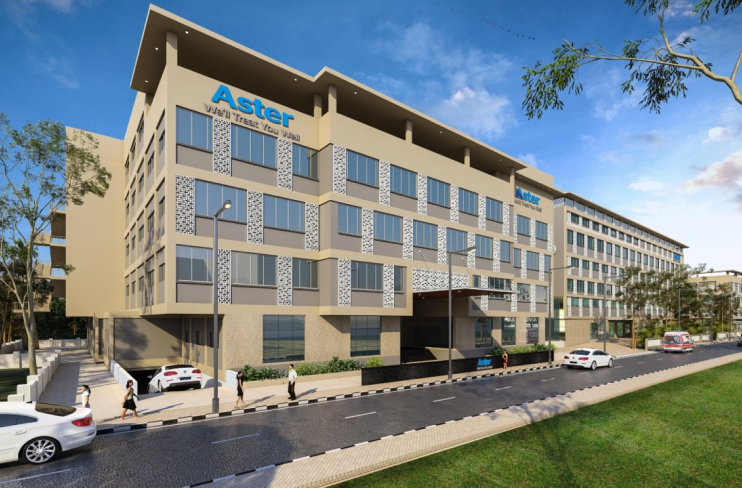 Address
Plot No. 2,3 & 4 Survey No. - 76, Sadaramangala Industrial Area, Opp. ITPL Main Rd, Kadugodi
Bengaluru, Karnataka, 560066
Places Nearby
While you are undergoing treatment at Aster, there is no reason that you cannot explore nearby attractions. Below are some of our must-visit recommendations.
Kempegowda International Airport Bengaluru
Approximate Travel Time: 68 min
Hoodi Halt Railway Station, Krishnarajapura
Approximate Travel Time: 6 min
Whitefield Railway station
Approximate Travel Time: 8 min
Pattandur Agrahara Gate Bus Stop
Approximate Travel Time: 2 min